4 Questions to Ask Your Functional Medicine Doctor in Montvale and Closter, NJ
Functional medicine approach is designed to identify and address the root cause of disease. By taking a systems biology-based approach, we target the metabolic imbalances that can result from factors like aging, lifestyle, nutrition, obesity, diabetes, high blood pressure, inflammation, autoimmune illnesses, and cancer. Our experienced professionals will work with you to investigate all of thefactors that may be impacting your health, so you can get back to living your best life. For more information, contact us or request an appointment online. We have convenient locations to serve you in Montvale NJ and Closter NJ.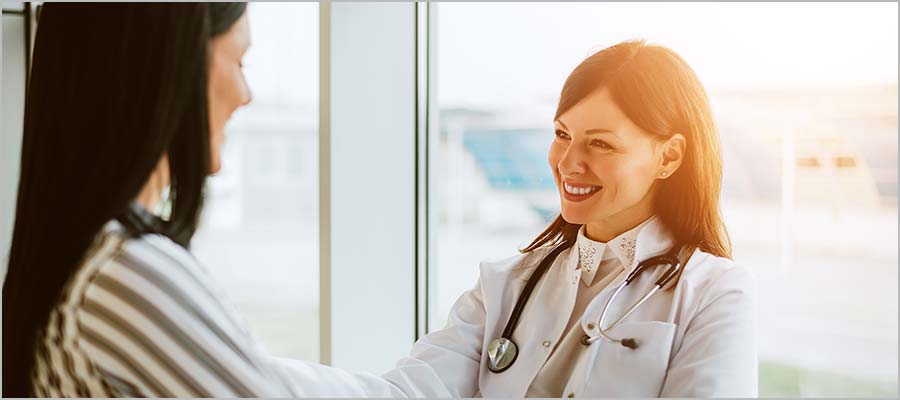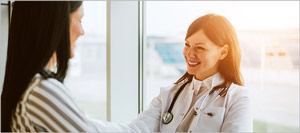 Table of Contents:
How is functional medicine different from traditional medicine?
How does functional medicine work?
What should I expect during my first visit to a functional medicine doctor?
Do functional medicine doctors take insurance?
Functional medicine doctors take a holistic approach to healthcare, treating the root cause illness rather than just the symptoms. They focus on personalized medicine and using a combination of conventional and complementary therapies to address the individual needs of their patients. By promoting better overall health and wellness, functional medicine doctors can help their patients to achieve optimal health and sideline the development of preventable illnesses.
At The Spine and Health Center, our functional medicine team can help prioritize and optimize your health so that you continue to look and feel your best. For more information about our services, contact us today or book in online to schedule an appointment with one of our talented doctors at your earliest convenience.
How is functional medicine different from traditional medicine?

One of the biggest differences between functional medicine and traditional medicine is their approach to diagnosis.

Traditional medicine usually relies on standardized lab results and imaging tests to diagnose patients, while functional medicine practitioners use a more holistic approach to diagnosis. This includes examining a patient's medical history, lifestyle, and environment, and running specialized tests to uncover underlying imbalances that are contributing to their symptoms.

Another distinguishing factor between these two types of medicines is their approach to treatment. Rather than simply managing symptoms with drugs, which is common with traditional medicine, functional medicine practitioners work to correct the underlying factors through a combination of personalized lifestyle interventions, targeted supplements, and natural therapies.

The goal of functional medicine is to empower patients to take charge of their health by addressing the root causes of their symptoms, improving their quality of life, and preventing chronic illness from developing.
How does functional medicine work?

Functional medicine is a relatively new approach to healthcare that looks at the underlying causes of a patient's symptoms and seeks to address them in a comprehensive, effective, and meaningful way.

The patient is treated as a whole, which includes all aspects of their physical, mental, emotional, and spiritual health, and customized treatment plans are created to address their unique health needs.

Functional medicine practitioners begin by conducting a comprehensive evaluation of the patient, which may include a detailed medical history, laboratory testing to assess functional imbalances, and a physical examination. The results of this evaluation are used to create a personalized treatment plan that may include dietary changes, exercise, stress management strategies, and targeted nutrient supplementation.
What should I expect during my first visit to a functional medicine doctor?

Visiting a functional medicine doctor for the first time can be an exciting and informative experience, though it's always nice to know what to expect before you arrive. Your first visit will likely include a: 

Extensive intake process: When you first arrive, expect to fill out a series of intake forms and questionnaires. These will ask you about your current health concerns, past medical history, family history, lifestyle, and nutrition habits. This information helps your functional medicine doctor to get a thorough understanding of your overall health and any symptoms you're experiencing.

Thorough physical exam: You'll undergo a comprehensive physical examination, which may include anthropometry (measurement of body composition, such as body fat percentage), palpation (feeling the various organs and tissues in your body), auscultation (listening with a stethoscope to your lungs and heart), and any other personalized tests that your doctor deems pertinent. 

Personalized treatment plan: Unlike traditional medicine, your functional doctor won't simply prescribe medication to treat your symptoms. Instead, they'll work with you to develop a custom treatment plan that may involve lifestyle modifications, such as diet and exercise, nutritional supplements, stress-reduction techniques, and other natural therapies.

Follow-up appointments: Your functional medicine doctor will likely schedule follow-up appointments with you so that they can monitor your progress and make any necessary adjustments to your treatment plan. They may also order additional tests to better understand your health and fine-tune your treatment.
Do functional medicine doctors take insurance?

It depends on the doctor and the practice, as some functional medicine clinics will take insurance while others choose not to participate in insurance plans.

Some clinics will only work with certain insurance providers, and some insurance providers will only cover certain aspects of functional medicine; so, it's best to get in contact with both providers to know what you're dealing with before you arrive.

Functional Medicine Doctor is available at The Spine and Health Center. For more information, contact us or request an appointment online. We have convenient locations to serve you in Montvale NJ and Closter NJ. We serve patients from Montvale NJ, Closter NJ, Westwood NJ, Hillsdale NJ, Woodcliff Lake NJ, Hackensack NJ, Dumont NJ,  Alpine NJ, Englewood NJ,  and surrounding areas.