Blood Flow Restriction (BFR) Therapy in Montvale and Closter, NJ
Blood flow restriction therapy is employed to assist patients in strengthening weak or damaged muscles while minimizing stress on the recovering limb. Our board-certified medical professionals at The Spine and Health Centre of New Jersey provide blood flow restriction (BFR) therapy to assist you in recovering strength and reducing discomfort when you need to develop muscle and heal damaged tissue. For more information, contact us or request an appointment online. We have convenient locations to serve you in Montvale, NJ and Closter, NJ.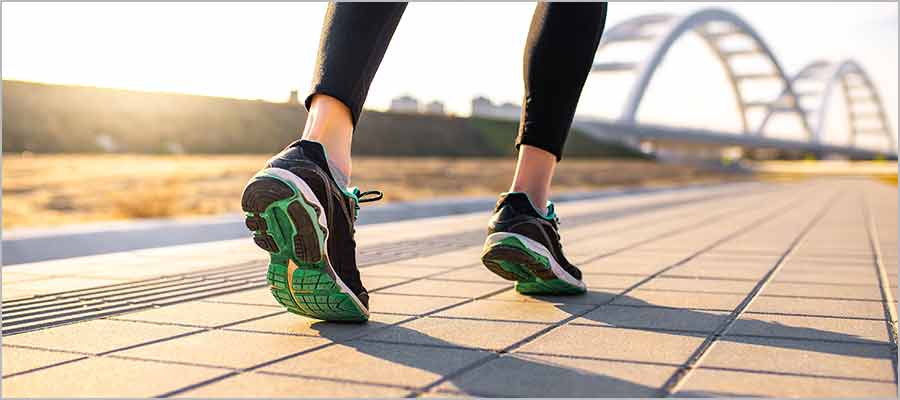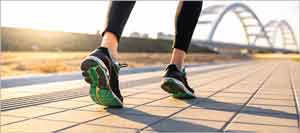 Table of Contents:
What is blood flow restriction therapy?
How does BFR therapy work?
Who is a good candidate for blood flow restriction therapy?
How long does it take for BFR to work?
Blood flow restriction therapy (BFRT) is a popular treatment utilized by athletes, bodybuilders, and physical therapy patients to improve their muscle strength, size, and recovery. This state-of-the-art process involves using a special band that is wrapped around targeted limb to partially restrict blood flow during exercise. The goal is to create a hypoxic environment in the muscle tissue, the result of which is a cascade of physiological responses that promote muscle growth and repair.
If you're interested in learning more about BFR and whether or not it may be beneficial option for you, contact us at The Spine and Health Center or book in online to schedule an appointment. Our team of experienced and knowledgeable professionals would be happy to provide the insights you need to feel comfortable in your decision moving forward.
What is blood flow restriction therapy?

Blood flow restriction therapy, also known as BFR or occlusion training, is a training technique that uses a specialized cuff to restrict blood flow to specific muscles during exercise. This therapy has gained popularity in recent years due to its incredible benefits, which include improving muscle strength and hypertrophy, endurance, and recovery time.

BFR therapy is safe and effective for people of all ages and fitness levels, and studies have shown that it can be beneficial for muscle growth, strength, and endurance in healthy individuals, as well as in those with injuries or surgeries.
How does BFR therapy work?

Blood flow restriction (BFR) therapy is a unique and potentially powerful training technique that can enhance muscle growth and development while minimizing the risk of injury or overtraining.

During BFR, the specialized cuff is placed around the upper portion of the limb, typically at 50-80% of the individual's arterial occlusion pressure. This targeted pressure partially blocks off the venous blood flow in the limb, but not the arterial flow, which reducing the amount of oxygen and nutrients delivered to the muscle. This creates a metabolic stress in the muscle, which then activates cell signaling pathways and causes the muscle to adapt and grow.

BFR therapy can be used with various types of exercise, from traditional strength training to low-intensity aerobic exercise. The key is to use lower weights and higher repetitions than usual, as well as shorter rest periods for better muscle activation.
Who is a good candidate for blood flow restriction therapy?

One important factor in considering blood flow restriction therapy is age. Older individuals, particularly those over the age of 50, are good candidates for this technique as they're often the ones who find it increasingly difficult to engage in full resistance training due to weaker muscles, joint pain, or other age-related issues.

You may also be a good candidate if you've recently suffered an injury that prevents you from engaging in full resistance training.

This type of therapy can also be beneficial for those who are new to exercise or just returning after a long period of inactivity, as this technique allows them to achieve results more quickly and safely, without putting undue strain on the muscles.

Lastly, if you're looking to build muscle but are facing time constraints, or you can't devote enough energy and resources to regular gym visits, this may also make you a good candidate for BFR. This technique offers an efficient and effective way to build strength and size, especially for those with busy schedules.
How long does it take for BFR to work?

One of the most commonly asked questions that people have about BFR therapy is: how long does it take to see results?

The answer varies depending on several factors, such as the duration and frequency of sessions, if you have an injury, your age, gender, and your training status.

The exact timeline for seeing results will depend on all of these things, but most studies suggest that significant improvements can be seen within 4-6 weeks of regular BFR sessions. As with any exercise program, consistency and adherence to a proper protocol are key to maximizing results.

For more information about BFR and what it entails, contact us at The Spine and Health Center. Or, if you're ready to schedule to see one of our talented specialists, you can book an appointment online at your earliest convenience. We have convenient locations to serve you in Montvale NJ and Closter NJ. We serve patients from Montvale NJ, Closter NJ, Westwood NJ, Hillsdale NJ, Woodcliff Lake NJ, Hackensack NJ, Alpine NJ, Englewood NJ, Dumont NJ, and surrounding areas.