Schroth Method for Scoliosis Treatment in Montvale and Closter, NJ
The Schroth method is a non-surgical physical therapy procedure that is used for the treatment of scoliosis. It is based on exercise according to the spine curvature of each patient which is suitable for all age groups. The goal of this method is de-rotate, lengthen, and destabilize the spine. Physical therapists from our health care team help with restoring posture alignment. If you want to avoid surgery and get long-lasting results, you can manage your scoliosis according to the Schroth method's guidelines. For more information, contact us or schedule an appointment online. We have convenient locations in Montvale, NJ, and Closter, NJ, to serve you.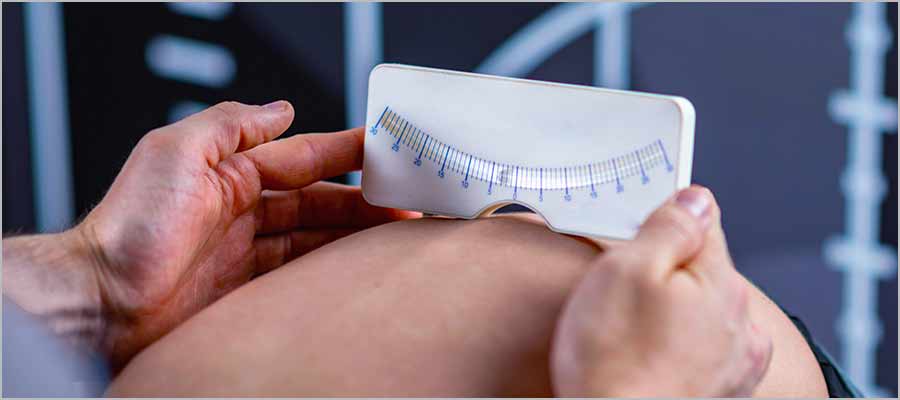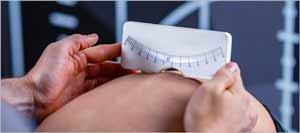 Table of Contents:
What is the Schroth Method for scoliosis?
How often should you do Schroth exercises?
What are the Schroth method exercise goals?
How much does Schroth cost?
Currently, there is no permanent fix for scoliosis and many other spinal disorders, even with surgical options available, the results are not always long-term. The Scroth method is a series of exercises that are designed to correct the unique curves present in all patients to improve overall posture, comfort, and quality of life daily.
What is the Schroth Method for scoliosis?

The Scroth Method for Scoliosis consists of a series of exercises that work as a non-invasive treatment option for those suffering from scoliosis and other spinal disorders. The specific exercises that are used during the Scroth Method are recommended based on the unique spinal curve pattern of each patient to return the spine to a more natural position by de-rotating, stabilizing, and elongating the spine along a 3-dimensional plane. This means that the Scroth Method exercises are customized to each individual, so every treatment may appear different when compared to others, and some exercises that work for one patient may not be beneficial for another. This is one of the most effective non-surgical treatment options for those with scoliosis or other spinal disorders, making it a great option as even the surgical options do not prove to be the best option for many patients.
How often should you do Schroth exercises?

The majority of patients suffering from scoliosis will be recommended that they integrate their designated Scroth exercises into their daily routine, whether they are the full treatment session which is typically required at the beginning of treatment, or as the continued activities that are recommended to be done at home. The daily at-home exercises will likely require a lifetime commitment to maintaining the desired results long-term. Each individual will receive a customized exercise plan that is curated depending on their specific curve type and physical capabilities. The specialist will provide specific active and passive ways to integrate the corrective posture and movements into the patient's daily activities, such as while sleeping, sitting, gardening, cleaning, and essentially all aspects of daily life. The frequency with which patients will need to do their designated exercises depends on the severity of their condition.
What are the Schroth method exercise goals?

There are quite a few goals that are involved in the Scroth method for scoliosis and other spinal disorders, all of which contribute to the overall increased comfort of the patient and ability to function normally day to day. The specific goals include general but significant pain reduction, overall improvement of the postural alignment, and postural correction. This is done by strengthening the surrounding muscles to stabilize the spinal curve, mobility of the ribcage, and improving neuromuscular control. The goals of the initial treatment will be to teach the patient to actively and passively integrate the exercises and corrective postures throughout all of the activities involved in their daily life. Once all of these goals have been met, patients will also notice a significant improvement in their respiratory function. The Scroth method is a long-term commitment and requires patients to be willing to integrate what they learn into their daily life to ensure that even once goals are originally met, they continue to be met long-term.
How much does Schroth cost?

Most patients will require several training sessions of the Scroth method to have a customized exercise regimen and daily activity implementation that they can continue long-term. Adults will only need 4 to 5 sessions total, whereas adolescents will likely need closer to 20 sessions total of Scroth method treatments. The average cost per session is around $140 in the United States, but many healthcare centers and spinal specialists will be able to offer package deals or specified programs involving several sessions at a discounted rate. The Scroth method is often categorized under physical therapy, meaning most of the major health insurance providers will offer at least partial coverage for treatment. It is highly recommended that patients reach out to their health insurance provider to inquire regarding coverage for the Scroth method, as well as check with the Scroth method specialist to ensure that the specific insurance company is. For more information, contact us or book an appointment online. We have convenient locations to serve you. We serve patients from Montvale NJ, Closter NJ, Hackensack NJ,  Woodcliff Lake NJ, Alpine NJ, Westwood NJ, Hillsdale NJ, Englewood NJ, Dumont NJ, and surrounding areas.