Active Release Technique (ART) Therapy in Montvale and Closter, NJ
At The Spine and Health Centre of New Jersey, our board-certified Dr. Kelly Blundy, IFMCP, DC, BCIM, ART uses Active Release Techniques (ART) to help patients recover from soft-tissue problems. This non-invasive therapy technology is designed to identify and resolve these issues, and our specialists have received specialized training to perform these expert procedures. With ART, we can help you get back to your normal pace of life. For more information, contact us or request an appointment online. We have convenient locations to serve you in Montvale NJ and Closter NJ.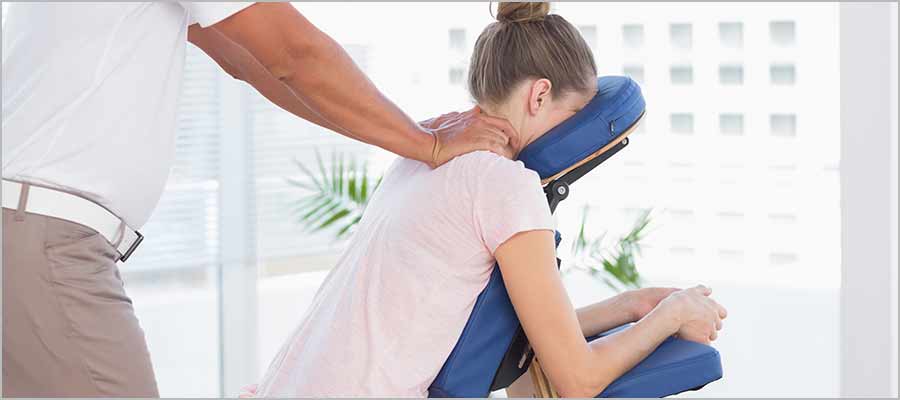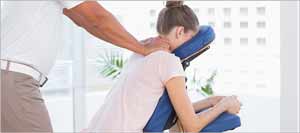 Table of Contents:
What is ART chiropractic?
Why do you need an active release technique?
How often should you do active-release therapy?
How long does it take for the active release technique to work?
The active release technique (ART) is a manual therapy technique used to treat a wide variety of soft tissue conditions and injuries. Within each session, a specialized therapist works to release tension and adhesions in the affected area, promoting increased mobility and range of motion. This results in the decrease of pain and discomfort, allowing you to perform your daily activities with greater ease.
If you've been considering ART therapy and would like more information about the process or our providers, contact us at The Spine and Health Center. Our team is dedicated to providing the highest level of care and can help you move towards optimal health. Reach out at your earliest convenience or book in online to schedule an appointment – we're ready when you are!
What is ART chiropractic?

ART chiropractic is a specialized form of soft tissue care that has been gaining popularity in recent years due to its safety and effectiveness.

ART stands for Active Release Techniques, and it's a form of treatment that focuses on specifically manipulating the soft tissues of the body, such as muscles, tendons, ligaments, and nerves. The technique involves a combination of manually applied pressure, movement, and stretching to help break up adhesions and restore proper tension to the affected areas.

The goal of ART chiropractic therapy is to identify and release areas of muscle tension, scar tissue, and adhesions that can cause pain, discomfort, and limited mobility. With this in mind, it's often used to treat a wide range of conditions, including back pain, neck pain, headaches, carpal tunnel syndrome, plantar fasciitis, tennis elbow, and various sports injuries.
Why do you need an active release technique?

There are many reasons why you may need, or benefit from, an active release technique (ART) session.

Firstly, if you experience muscle pain or stiffness, ART can help you by precisely identifying problem areas so they can be treated appropriately. Overuse and repetitive motion injuries are common, especially in those that are physically active, and the application of ART can help reduce the risk of injuries occurring.

In addition to this, ART can also be beneficial for those who experience chronic pain, such as those with medical conditions such as arthritis. Many times, these chronic ailments are associated with soft tissue restrictions or tightness, which can be effectively alleviated through the active release technique.

You may also benefit from ART if you require help improving your range of motion, which is especially essential for those who have undergone surgery or suffered an injury. ART can help you improve circulation and reduce inflammation, leading to safer, quicker, and more effective recovery.
How often should you do active-release therapy?

The frequency of ART sessions depends on your health, the specific condition you're dealing with, and how your body responds to treatment.

Generally, it is recommended that you receive ART treatments once or twice a week initially until your condition improves. As the muscle or tissue becomes less inflamed and you begin to experience less pain, the frequency of your sessions may be reduced to once a month or less.

However, injuries resulting from chronic issues may require multiple sessions over a more extended period of time; possibly for several months.
How long does it take for the active release technique to work?

There is no 'one size fits all' answer for the amount of time it will take for ART to work. In many cases, patients report some relief after their first ART session; however, to achieve optimal results, several treatment sessions are usually required with each one lasting between 15-60 minutes.

The frequency of your sessions will depend on your health and the severity of your injury. Some patients may require sessions twice a week, while others may only need a session every few weeks – it's variable and is at the discretion of your specialist. 

On average, most patients experience significant improvement within 3-5 treatments. However, it's important to note that ART works best in conjunction with other therapies, such as physical therapy, chiropractic care, or massage therapy.

At The Spine and Health Center, we can help diagnose the condition causing you pain and get you back on the road to optimal health. Contact us today if you'd like more information about ART therapy or, when ready, you can book an appointment online at your earliest convenience. We have convenient locations to serve you in Montvale NJ and Closter NJ. We serve patients from Montvale NJ, Closter NJ, Woodcliff Lake NJ, Alpine NJ,  Westwood NJ, Hillsdale NJ,  Englewood NJ, Hackensack NJ, Dumont NJ, and surrounding areas.