Trigenics Therapy Specialist in Montvale, and Closter, NJ
Experience immediate pain reduction, increased power, and improved range of motion with Trigenics – a cutting-edge neuro-kinetic, sensorimotor diagnostic, treatment, and training method. The Spine and Health Centre of New Jersey, offers effective trigenics therapy, to enable you to manage pain, recover from accidents, build muscular strength, and enhance your flexibility and range of motion. For more information, contact us or request an appointment online. We have convenient locations to serve you in Montvale NJ and Closter NJ.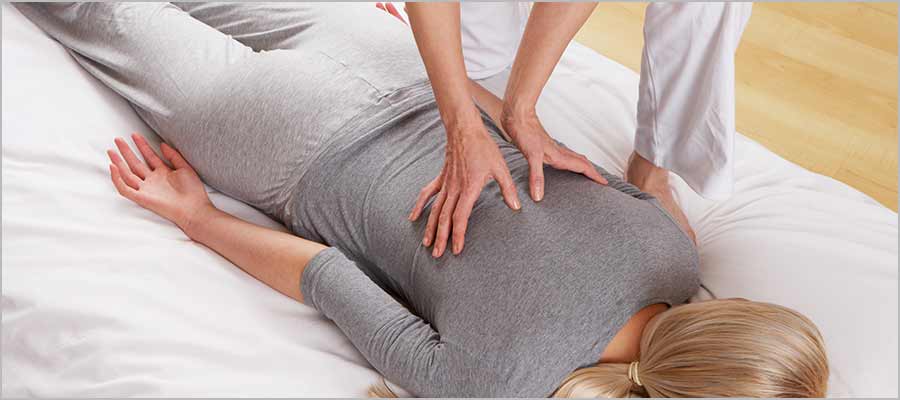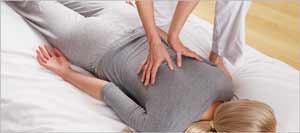 Table of Contents:
What is trigenics therapy?
How does trigenics work?
What are the components of trigenics?
What are the conditions we treated with trigenics therapy?
While it may sound like something that was cooked up in a lab, trigenics therapy is actually a form of advanced muscle and nerve treatment that has gained popularity for its effectiveness in treating musculoskeletal conditions. This groundbreaking therapy uses a combination of hands-on manipulation, therapeutic exercises, and the latest neuroscience and kinesiology techniques to improve muscle strength, flexibility, and function.
If you're looking for support in treating a stubborn musculoskeletal issue, connect with us at The Spine and Health Center. Our team would be happy to chat with you about your options, including safe and effective trigenics therapy. Or, if you're ready to schedule in with one of our specialists, book an appointment online at your earliest convenience.
What is trigenics therapy?

Trigenics is a safe and non-invasive treatment method that combines neuromuscular stimulation, manual therapy, and specifically prescribed exercises to address musculoskeletal conditions.

With its three-pronged approach of assessment, treatment, and rehabilitation, this form of therapy has been proven to be a highly effective treatment option for a variety of conditions, including carpal tunnel syndrome, frozen shoulder, herniated discs, plantar fasciitis, and much more. It has also been proven effective in improving athletic performance, reducing the risk of injury, and speeding up recovery.
How does trigenics work?

Trigenics starts with assessing the muscles, nerves, and joints that are involved in the patient's condition.

In the first stage of trigenics, the therapist evaluates the tightness, strength, and movement pattern of the muscles, searching our any areas of tension or weakness that may require attention.

Once the assessment is complete, trigenics therapists use hands on techniques to manipulate targeted muscles by utilizing various positions, encouraging strengthening and flexibility. The specialist will also use accompanying techniques, such as stretching, to help the muscles release tightness and provide relief from pain and stiffness.

One of the unique aspects of trigenics is that it utilizes neurogenic training, which aims to activate the motor neurons within the muscles that have weakened through stress, overuse, and/or injury. By doing this, specialists can increase the number of fibers that are activated when the targeted muscle contracts.
What are the components of trigenics?

Trigenics therapy involves the three main components of muscle treatment, which are (1) assessment, (2) treatment, and (3) rehabilitation. Each component is a vital part of the process, building off the other to create the highest rate of success. 

The assessment stage involves identifying the locations of restricted movement, weakness, and pain in the musculoskeletal system. This is done through a physical examination, range of motion tests, and diagnostic imaging, which are then used to create a personalized treatment plan to suit the unique needs of the patient. 

The treatment stage involves the use of neuromuscular stimulation and manual therapy, including hands-on treatment and electrical stimulation to manipulate and stretch the muscles, tendons, and ligaments. This helps to reset the nervous system and reduce pain, while also increasing the range of motion in the affected areas.

The final stage of therapy is rehabilitation, which involves the use and prescription of specific exercise programs tailored to the patient's individual needs. These exercises are designed to strengthen the muscles and improve overall function over time, aiding in full recovery.
What are the conditions we treated with trigenics therapy?

Trigenics is a non-invasive treatment that combines manual manipulation, neurology, and energy modality to promote healing in the body. It is commonly used to treat conditions such as: 

Chronic pain: Which can be caused by conditions such as osteoarthritis, fibromyalgia, rheumatoid arthritis, and much more. 

Musculoskeletal issues: Such as muscle strain, spasms, ligament strains, and tendinitis.

Neurological issues: Such as sciatica, carpal tunnel syndrome, and headaches.

Post-surgery recovery: Trigenics can also be used as part of post-surgery recovery to help patients regain strength and mobility after surgery.

Range of motion: This type of therapy can be used to improve immobility issues, such as those caused by frozen shoulder, rotator cuff injuries, and plantar fasciitis.

Sports injuries: Trigenics can be used to treat sports-related conditions such as sprains, strains, and tears.

If you're interested in learning more about trigenics therapy and whether it's the right option for you, contact us at The Spine and Health Center. Or, if you're ready to commit to seeing a specialist, you can book online to schedule an appointment at your earliest convenience. We have convenient locations to serve you in Montvale NJ and Closter NJ. We serve patients from Montvale NJ, Closter NJ, Westwood NJ, Woodcliff Lake NJ, Alpine NJ, Englewood NJ, Hackensack NJ, Dumont NJ, Hillsdale NJ, and surrounding areas.