Chiropractor in Montvale and Closter, NJ
A chiropractor is skilled to ensure that your body is operating optimally as possible by employing spinal adjustments to eliminate discomfort in your joints and muscles. These spinal adjustments will promote blood flow and nerve conductivity to the painful joints and muscles. At The Spine & Health Center, our board-certified chiropractor assesses and treats patients' neuromusculoskeletal system, which comprises nerves, bones, muscles, ligaments, and tendons. For more information,

contact us

or

schedule an appointment

online. We have

convenient locations

to serve you in Montvale and Closter, NJ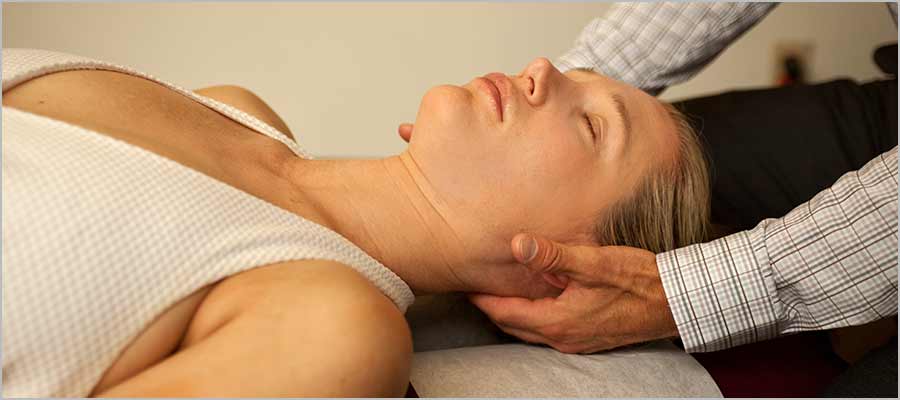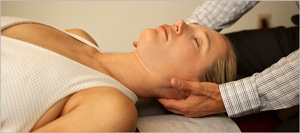 Table of Contents:
Who is a chiropractor?
What does a chiropractor do?
How does a chiropractor work?
How often should you go to the chiropractor?
Who is a chiropractor?

A chiropractor is a medical specialist who focuses on the identification, treatment, and prevention of conditions of the musculoskeletal system. Chiropractors employ a variety of manual techniques to manipulate and adjust the spine to restore correct function and relieve pain. Many health issues are caused by issues with the alignment of the spine and surrounding joints, so visiting a chiropractor can be highly beneficial.
 
Chiropractors have a medical degree and have received in-depth training in chiropractic treatments, anatomy, physiology, and other related branches of medicine. Chiropractors offer guidance on diet, exercise, and other lifestyle choices that can influence general health and wellness. These practitioners usually operate in outpatient clinics.
What does a chiropractor do?

To identify, manage, and prevent conditions affecting the musculoskeletal system, chiropractors use a variety of manual treatments.

The following are some of the things that chiropractors do:
 
Thorough consultation: The physician will evaluate the patient's medical history and conduct a physical examination that may involve imaging testing and other diagnostic procedures.

Identify problem areas: Areas of the spine or other joints that are misaligned, limited in mobility, or otherwise dysfunctional will be identified by the chiropractor based on the results of the consultation.

Manual techniques: Using a range of manual procedures, such as spinal manipulation or mobilization, the chiropractor will realign the misaligned joints. Additional manual techniques are exercise therapy, massage, and stretching.

Provide lifestyle recommendations: Chiropractors will also provide suggestions on diet, exercise, and other lifestyle choices that influence general health and wellness.

Collaborate with other healthcare professionals: To provide their patients comprehensive care, chiropractors frequently team up with other healthcare professionals such as physical therapists and massage therapists.
How does a chiropractor work?

The spine and other joints in the body can be realigned and adjusted by chiropractors by using a range of procedures.

The following are a few of the techniques that chiropractors use:
 
Spine manipulation: The most well-known chiropractic method is spinal manipulation, commonly referred to as spinal adjustment. To increase mobility and decrease discomfort, the spine's joints are moved with a high-velocity, low-amplitude force.

Instrument-assisted techniques: Chiropractors can administer a precise amount of force to certain parts of the spine or other joints by using instruments, such as a portable device called an activator.

Mobilization: To increase mobility and decrease pain, mobilization is a softer approach that involves moving the spine's joints and other joints through their range of motion.

Soft tissue therapy: To release tension and enhance function, the soft tissues of the body, such as the muscles and tendons, are massaged.

Stretching and exercise treatment: To increase flexibility and mobility, as well as build up the muscles that support the spine and other joints, chiropractors also recommend stretching and exercise therapy.

Lifestyle advice: Nutrition, exercise, and other lifestyle choices that affect general health and wellness may be discussed by the chiropractor.
How often should you go to the chiropractor?

Your health requirements and goals, your condition and its severity, and how you respond to chiropractic therapy are just a few of the variables that will determine how often you should see a chiropractor. To get the best outcomes, most patients need a series of chiropractic appointments.

Here are some guidelines for visiting the chiropractor:
 
Acute pain: You may need to see the chiropractor more regularly at first, usually twice a week for a few weeks, if you are suffering from acute pain. Acute pain is commonly caused by injuries and accidents.

Chronic conditions: Chiropractic therapy is beneficial if you have a chronic condition such as arthritis or back pain. The frequency of visits may be weekly, monthly, or at different intervals based on your particular needs and treatment response.

Maintenance treatment: Even after symptoms have subsided, some patients need to keep visiting a chiropractor to preserve their general health and wellness. The frequency of visits in this situation can be less regular, perhaps once monthly or every few months.
 
If you are suffering from back pain, neck pain, or pain in your limbs or joints then visit The Spine & Health Center for chiropractic services, as chiropractic care may be beneficial for your health conditions. For more information, contact us or schedule an appointment online. We serve patients from Montvale, NJ, Closter, NJ, Alpine NJ, Englewood NJ, Hackensack NJ, Dumont NJ, Westwood NJ, Hillsdale NJ, Woodcliff Lake NJ, and surrounding areas.