Fascial Manipulation Treatment Q&A
Fascial manipulation is a hands-on method that attempts to increase fascia mobility and flexibility. This approach alleviates myofascial discomfort. Dr. Kelly Blundy, IFMCP, DC, BCIM, ART, at The Spine and Health Center, provides Fascial manipulation to relieve musculoskeletal discomfort and fatigue while maintaining muscular balance, enhancing flexibility, and coordination. For more information, please contact us or schedule an appointment online. We are located at 146 Kinderkamack Rd Suite D, Park Ridge, NJ 07656.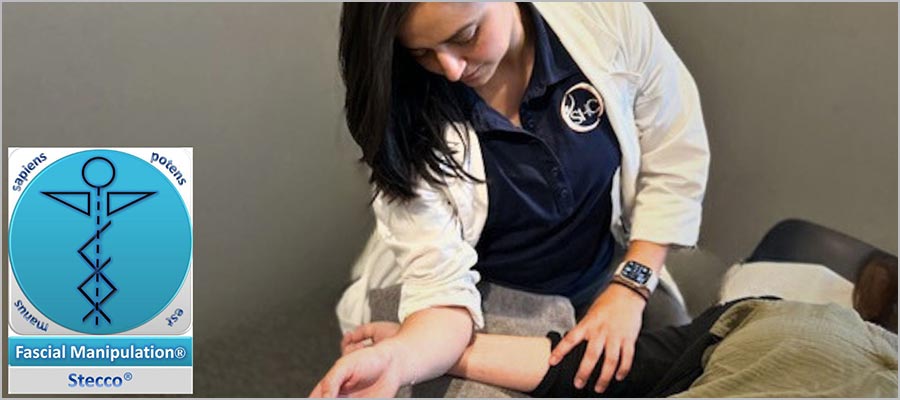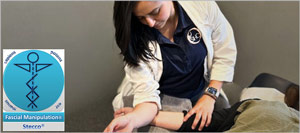 Table of Contents:
What is fascial manipulation?
What are the benefits of fascial manipulation?
What conditions can fascial manipulation treat?
How often should you do fascia release?
What is fascial manipulation?

The body's fascia can be described as the delicate yet resilient web that weaves through muscles, bones, and organs. Fascial manipulation, also known as myofascial release therapy, is a hands-on technique that is used to assess and treat fascial dysfunction. Overall, the goal of this method is to restore balance and alleviate discomfort.
 
During the process, a skilled practitioner uses precise and gentle movements to release tension and enhance flexibility within the fascial layers. This treatment is not a one-size-fits-all approach; instead, it's tailored to your unique needs to effectively address specific areas of tension. So, if you're dealing with persistent discomfort and are seeking a way to enhance your physical wellness, fascial manipulation could be the solution you've been looking for. To find out, schedule a consultation session with one of our specialists.
What are the benefits of fascial manipulation?

Fascial manipulation is rooted in evidence-based techniques and offers a variety of benefits, such as:
 
– Pain relief: Fascial manipulation is used to alleviate both acute and chronic pain associated with musculoskeletal issues. This treatment offers precision in addressing tension within the fascial network.
– Improved posture: By targeting specific areas of tension, fascial manipulation supports the improvement of your posture. This advantage is particularly beneficial for those who want to address the effects of prolonged poor posture and prevent complications such as scoliosis.
– Enhanced flexibility and mobility: This method is great for those recovering from surgery or dealing with scar tissue. Fascial manipulation's hands-on approach improves flexibility and mobility, making it a useful component in rehabilitation programs.
– Stress reduction: Beyond the physical benefits, fascial manipulation can have a positive impact on general wellness by alleviating tension caused by stress. The process contributes to stress relief and promotes a sense of balance.
 
In summary, the main advantage of fascial manipulation lies in its adaptability. Fascial manipulation sessions are customized to address your unique needs, ensuring a personalized and effective treatment approach.
What conditions can fascial manipulation treat?

Some of the concerns that can be treated with fascial manipulation include:
 
– Musculoskeletal pain: Fascial manipulation is used to reduce persistent musculoskeletal pain, whether it's stemming from injuries, overuse, daily wear and tear, or an underlying condition.
– Rehabilitation from surgery: For those on the path to recovery after surgical treatment, fascial manipulation offers a gentle yet effective means of addressing various issues, including scar tissue. This technique also promotes an enhanced range of motion and improved flexibility.
– Poor posture: If you are dealing with the consequences of poor posture, you can find relief through fascial manipulation. By targeting areas of tension, specialists use this therapeutic approach to improve posture and promote a better alignment of the joints and muscles in the body.
 
In addition, beyond the physical realm, fascial manipulation can be used to address stress-related discomfort. Overall, there are a variety of issues that can be improved through fascial manipulation techniques.
How often should you do fascia release?

Depending on your specific condition and your goals for treatment, the frequency of your fascial release sessions will vary. If you're dealing with an acute condition, typically, a few treatments can work their magic and bring about significant relief from your discomfort.
 
However, if you are receiving treatment for a chronic condition, patience is key. Commonly, specialists recommend a 4 to 12-week program, with sessions ranging in frequency from 1 to 3 times per week. The exact number of sessions depends on the severity of the concerns and how quickly you respond to the treatment. Our experts tailor the treatment to be optimal in your unique circumstances.
 
Regular fascial release sessions create a cumulative effect, building on the progress made in each appointment. The more treatments you receive, the better your body responds. In your consultation session, the specialist will outline the recommended frequency of sessions to successfully reach your goals. For the best results from fascial manipulation, it's important to listen to the advice of the healthcare provider. Whether it's a swift resolution or a journey, fascial release treatments are a great way to combat discomfort and enhance your well-being.
 
Fascial manipulation treatment aids in the release of fascia tissue and the restoration of its ability to glide painlessly among the body's structures and organs. Fascial manipulation treatment is available at The Spine and Health Center. For more information, please contact us or schedule an appointment online. We are located at 146 Kinderkamack Rd Suite D, Park Ridge, NJ 07656.  We serve patients from Montvale NJ, Closter NJ, Westwood NJ, Hillsdale NJ, Woodcliff Lake NJ, Alpine NJ, Englewood NJ, Hackensack NJ, Dumont NJ, and surrounding areas.